At Hearts of Gold Retriever we want our breeding dogs to be as happy and healthy as possible. To do this we look for secure family homes for our breeding dogs to live in while they are not being bred. 16 family home dogs are enjoying their families at this time.
Leo & Susanne Richmond

These are some of our happy family homes with their wonderful
Hearts of Gold family pets.






Our Retired Goldens and Their Forever Families



Lucy and her family
Lacy and her family. Lexy and her family.

This is HeartsofGold Racin Rebel and his wonderful family Becky, Tom, Kyle & Pugsly. Racin is retired from our program.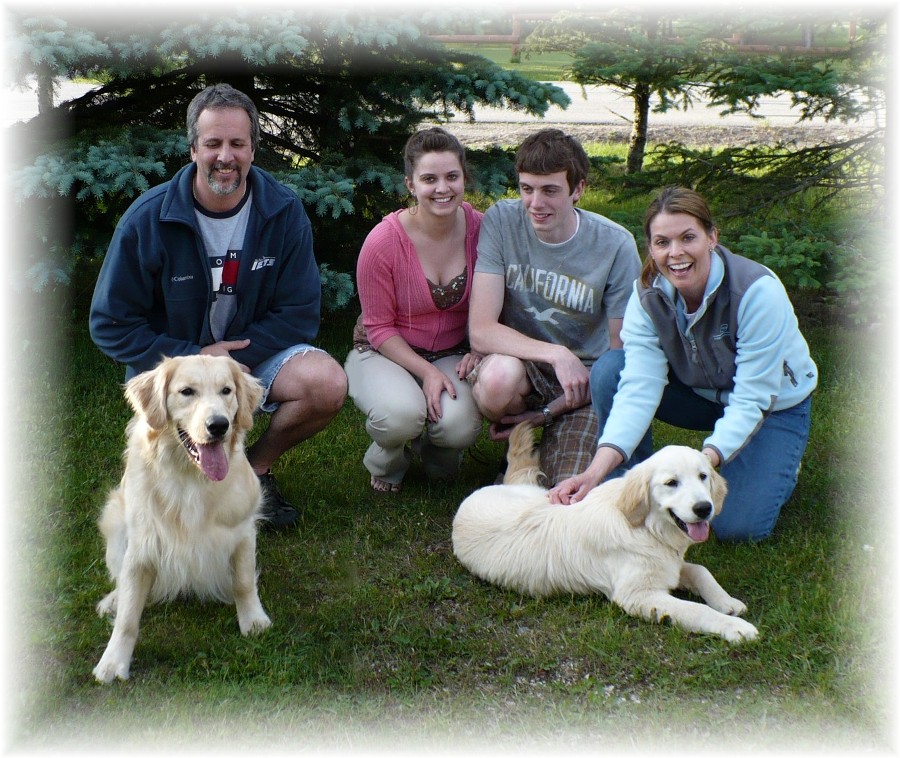 Bella and her family Dan, Lisa and kids. She also has a friend there Brady